Leadership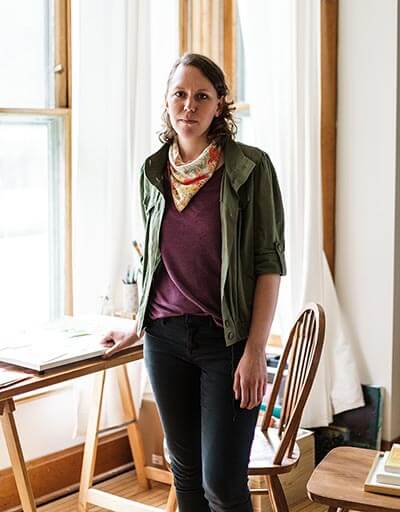 Marine Tempels Black
Development Director
Marine Tempels Black is a Chicago-based artist with a penchant for finding ways to financially expand and support the work of local arts organizations. She joined Firebird Community Arts in 2013 as its bookkeeper and by 2014 had quickly proved herself to be the next Development Director. Marine most recently was awarded the Harry L. Davis Executive Education Scholarship for Nonprofit Leaders at the University of Chicago Booth School of Business and she participated in Chicago's Young Nonprofit Professionals Network Leadership Institute.
Prior to joining Firebird Community Arts, Marine worked with several organizations that sought to empower individuals through the arts. At the Indiana-based non profit Stone Belt, a center for individuals with disabilities, she helped people develop decision-making, mobility, and social skills by guiding them through the creation of art.
In her artwork, Marine wrestles with our present-day relationship to place. Her drawings, paintings and collages have been featured in several exhibitions, including a 2019 Comfort Station Chicago show and the Elastic Arts Center in Chicago.
Marine graduated with a Bachelor of Fine Arts in Painting from Indiana University in 2012. She was a finalist for the Luminarts fellowship in 2018 and a 2020 Field/Work fellow at the Chicago Artist Coalition.