Field Trips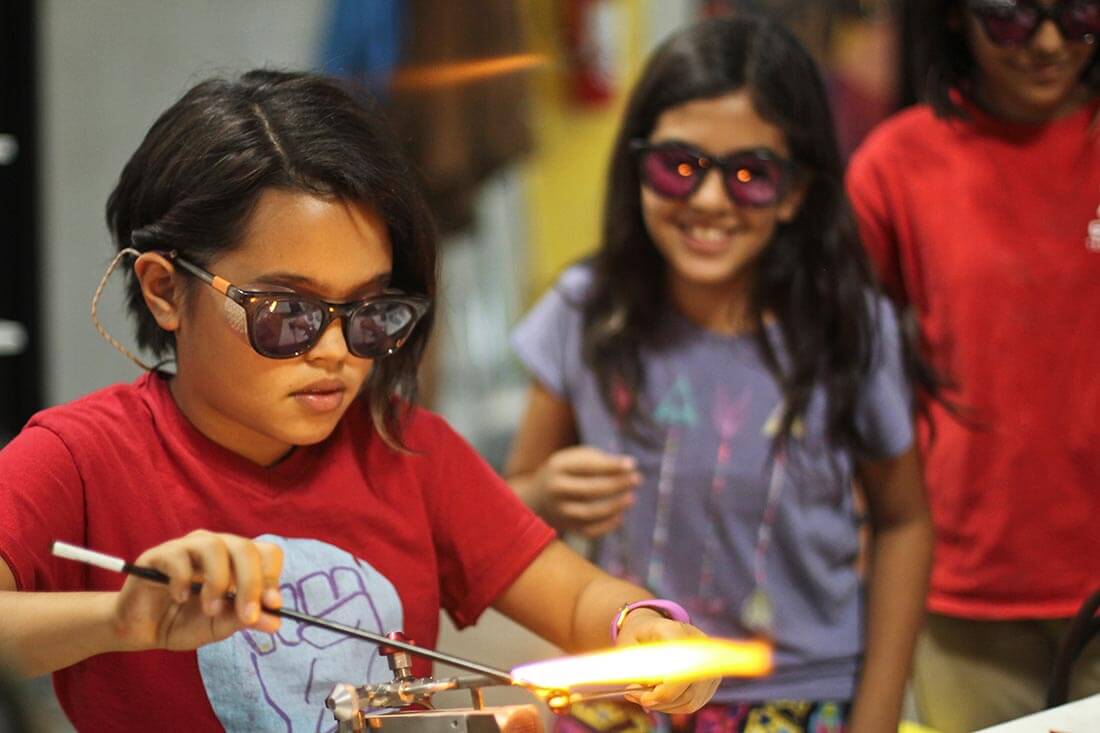 Field trips take place at our Firebird facility at 2651 W. Lake St. in East Garfield Park. Field trip workshops allow participants to fully experience the healing artforms of glassblowing and ceramics. While we can bring ceramic handbuilding, glass fusing, or screen printing on glass to your facility, field trips allow for individuals to try glassblowing (ages 10 & up), glass torchwork and ceramic wheel throwing as well. Our Field trips are awesome!
Students aged ten and up can try glassblowing, glass torchwork, glass fusing, ceramic handbuilding and wheel throwing. We can serve groups as large as 40. Our facility has eight potters wheels, a station for handbuilding, four glass torch stations, and four benches in the glass hotshop that are adaptive for people with disabilities.
Prices start at $35 per student, but are sliding scale based on need and vary based on length of time and activities chosen. Firebird Community Arts has a CPS vendor number (42941) and are authorized to work with CPS students.
For more information about pricing and dates, please fill out the form or email us