Classes & Workshops
Glassblowing is an exciting artform requiring heat and a singular focus that yields dazzling results. Ceramics is similarly soothing and meditative. With the guidance of experienced art professionals, our workshop and class participants learn how to take a glass or ceramics project from gritty to glossy. All class fees support the goals of Firebird Community Arts. From classes to open studio time to private events, we have an option for you.
Classes & Workshops: Flowers for Mother's Day, pumpkins for fall and garden ceramics for summer are all popular offerings in our seasonal workshops. 
Ceramics Open Studio Come several times per week and work independently.  Punchcards are available with 15% or 25% depending on the card you get. (10 visits for $150 and 20 visits for $260)
Lessons: Private and semi-private glassblowing or ceramics lessons are available to suit your schedule. Fees start at $75/hr for glass and $50/hr for ceramics. Sliding scale rates are available when needed. Email info@firebirdcommunityarts.org to inquire about dates, times and other specifics.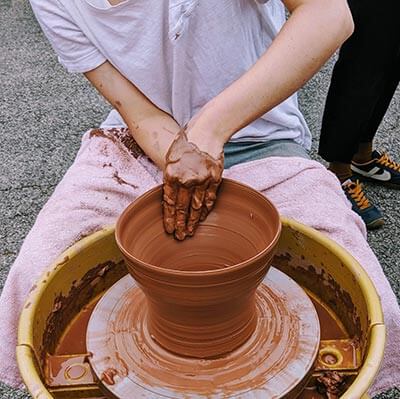 20% of all purchases go to sustaining the studio and artists of Firebird Community Arts.