Showing Our Work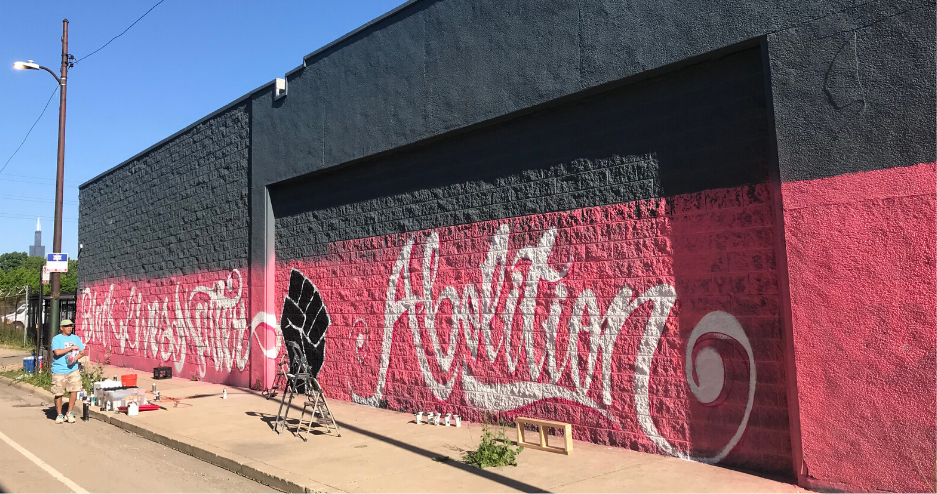 Our Anti-Racism Action Plan
Things we have done/are doing to dismantle white supremacy:
Diversifying our Executive Board from 100% white in 2012 to over half POC currently
Prioritizing access of South and West Side youth of color to rarefied art media in schools and in our studio
Employing Black and Brown youth
Forging supported pathways for youth with Chicago City Colleges and artists' residencies throughout the country
Amplifying voices of youth of color on social media, at conferences, in art studio
Avoid calling police. Resolving conflict using restorative justice principles and circles
Radical feminist collaborative leadership structure
Monthly staff-directed lunch conversation series around social/political issues
Trauma training for full staff
De-escalation training for full staff
Giving walls to social justice murals
Providing mental health supports to youth and staff who have experienced complex, generational, or vicarious trauma
Engaging deeply with the land we are on--studying our city's racist history and developing land acknowledgements that honor indigenous peoples past, present, and future.
Things we are committed to doing to dismantle white supremacy:
Representation Growing POC and particularly Black representation on Executive Board and staff to match Chicago demographics.
Opportunity Moving POC into leadership positions on our board, in our Administration, and as Teaching Artists.
Employment Maintaining and increasing youth pay year over year. In 2019 we paid over $56,000 to South and West Side youth.
Mutual Aid Growing and deepening our relationship with our East Garfield Park neighborhood through West Side Mutual Aid work. Providing food and other necessities to participants when possible and needed.
Educate Working through the resources below together as a whole staff. This will be the start of a living library of resources, including books, movies, podcasts, music, and articles.
Read:
Website: 8 to Abolition
Web Resource: A Guide to Indigenous Land Acknowledgement
Short Read: The Characteristics of White Supremacy Culture by Jones and Okun
One Pager: White Privilege: Unpacking the Invisible Knapsack by Peggy McIntosh
Listen:
Podcast: Thinking about How to Abolish Prisons with Mariame Kaba
Podcast: On Being: "Notice the Rage; Notice the Silence" with Resmaa Menakem
Podcast: The Intercept: Ruth Wilson Gilmore Makes the Case for Abolition
Watch:
Panel on YouTube: Repurposing Our Pedagogies Education for Liberation Network
Film: When They See Us on Netflix
Film: 13th on Netflix
Courses/Extended Practice:
Race and Cultural Diversity in American Life and History by James D. Anderson
21-Day Racial Equity [Habit] Building Challenge by Dr. Eddie Moore
Me and White Supremacy Workbook by Layla Saad