Showing Our Work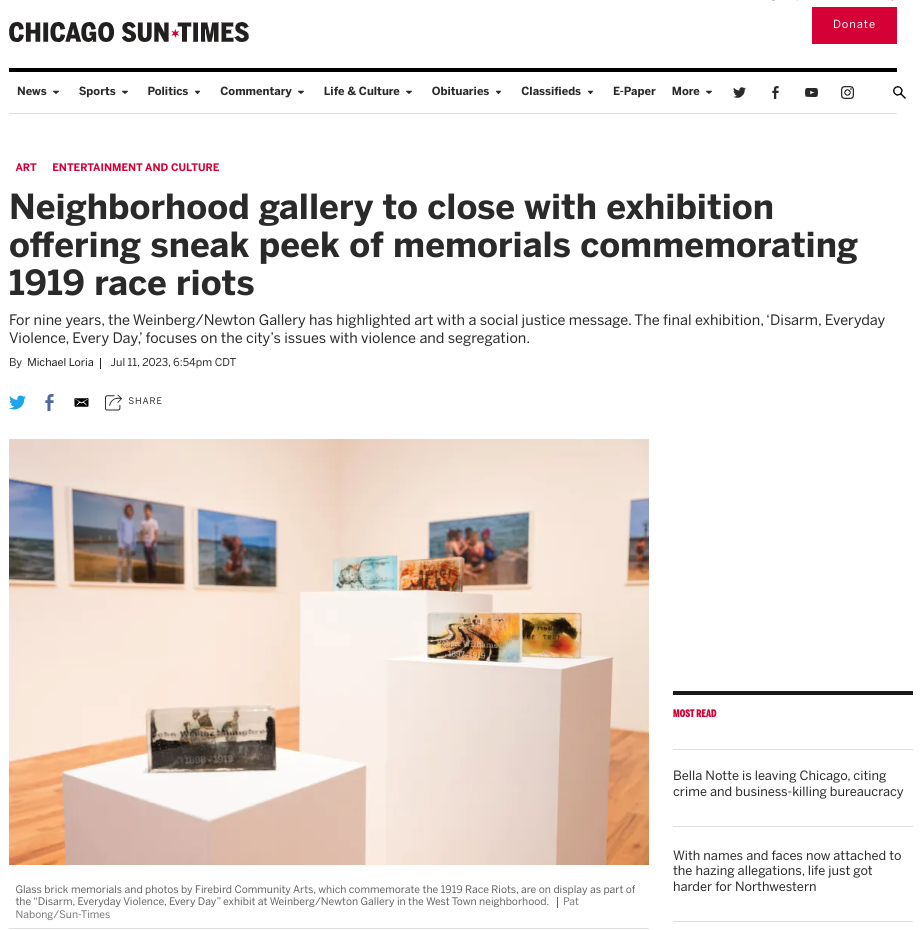 Firebird Show at Weinberg-Newton Gallery through Sept. 9
A series of memorials commemorating the worst instance of racial violence in Chicago history that have yet to be installed on city streets are now temporarily on view as part of a neighborhood art gallery's final exhibition.
The memorials recall the Chicago race riots of 1919, where for an entire week gangs of white Chicagoans terrorized their Black neighbors, who also fought back. In all, 38 people died, and at least 537 were injured. Of those killed, 23 were Black.
Outstanding questions about how to weatherproof the memorials — brick-shaped pieces of layered glass honoring the life of each person killed — have kept them from being installed at the scenes of the violence from over 100 years ago....
Read more at
https://chicago.suntimes.com/2023/7/11/23785947/chicago-race-riot-1919-commemoration-glass-bricks-gallery-weinberg-newton-exhibition-firebird