Events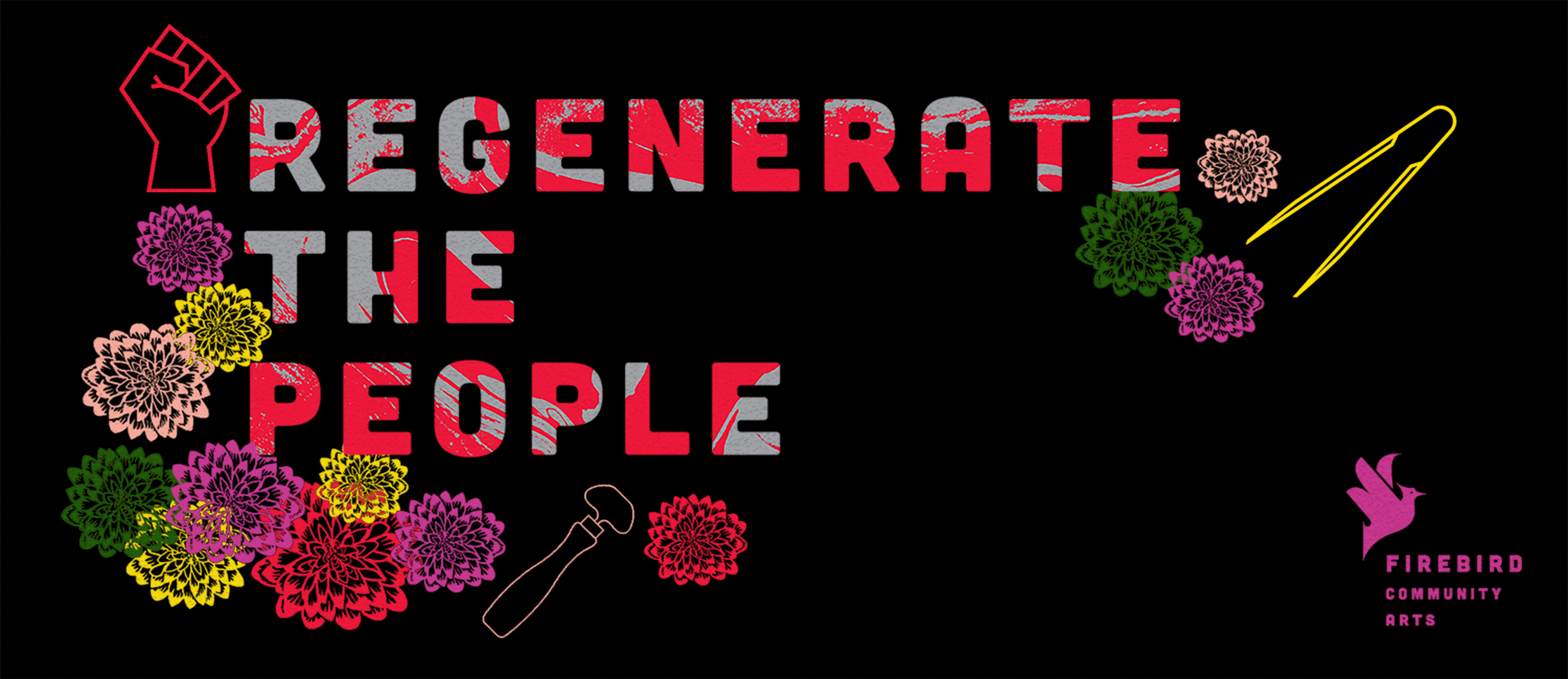 Regenerate the People
Save the Date for Regenerate the People on Thursday October 8th from 7-8:30pm!
Fall is a time of year when we get spooked, confront fear, and celebrate the dead. This year has been especially scary and so we take this time to face 2020, regenerate ourselves and each other, remember those we have lost, and reimagine a better future!
Regenerate yourself with self care packages and artwork in our online auction, a little financial help from our cash raffle, inspirational videos from our young people, and original music!
Thursday Oct. 8th, 7-8:30pm.
In order to make this event accessible to all, we're letting you CHOOSE YOUR TICKET PRICE!
$30 - $60 : Score a Firebird bandana!
$60 - $100 : Score a Firebird t-shirt!
$100 - over : Score a handmade glass firebird!
Your ticket contribution will help us continue to raise youth voices, offer healing through glassblowing and ceramics, access to mental health support, and basic needs such as meals, safe transportation and meals.
PURCHASE CASH RAFFLE TICKETS!
Raffle tickets for $20 or 6 tickets for $100
Grand Prize = $1,500
2nd Prize = $500
3rd Prize = $250
Cash prizes will be prorated if less than 1,000 tickets are sold.