Leadership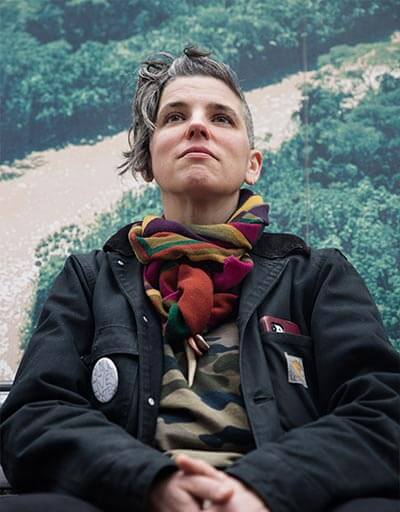 Karen Benita Reyes, Ph.D.
Executive Director
Karen Benita Reyes, Ph.D., has been the Executive Director of Firebird Community Arts since 2012. A proud Chicago Public School graduate and a family-taught fiber and textile artist, she helps to ensure the smooth production of classes, workshops and events in the East Garfield Park-based art space. She is also an active member of the Chicago ACT Collective and a 2018 Civic Leadership Academy Fellow through the University of Chicago.
Check out Karen in her This is What Chicago Sounds Like profile for Vocalo Radio.
Outside of community art, Karen served for eight years as the Managing Editor of the international academic journal Latino Studies and has held teaching positions at St. Augustine College, University of Illinois at Chicago, St. Leonard's Adult High School, and Literacy Works. She was also a member of the 2015 cohort of the National Guild for Urban Art Education's Community Art Educators Leadership Institute (CAELI) and YNPN Chicago's 2015 Leadership Institute cohort.
Karen earned her Doctorate in 2012 in Urban Educational Policy Studies from the University of Illinois at Chicago.