News & Events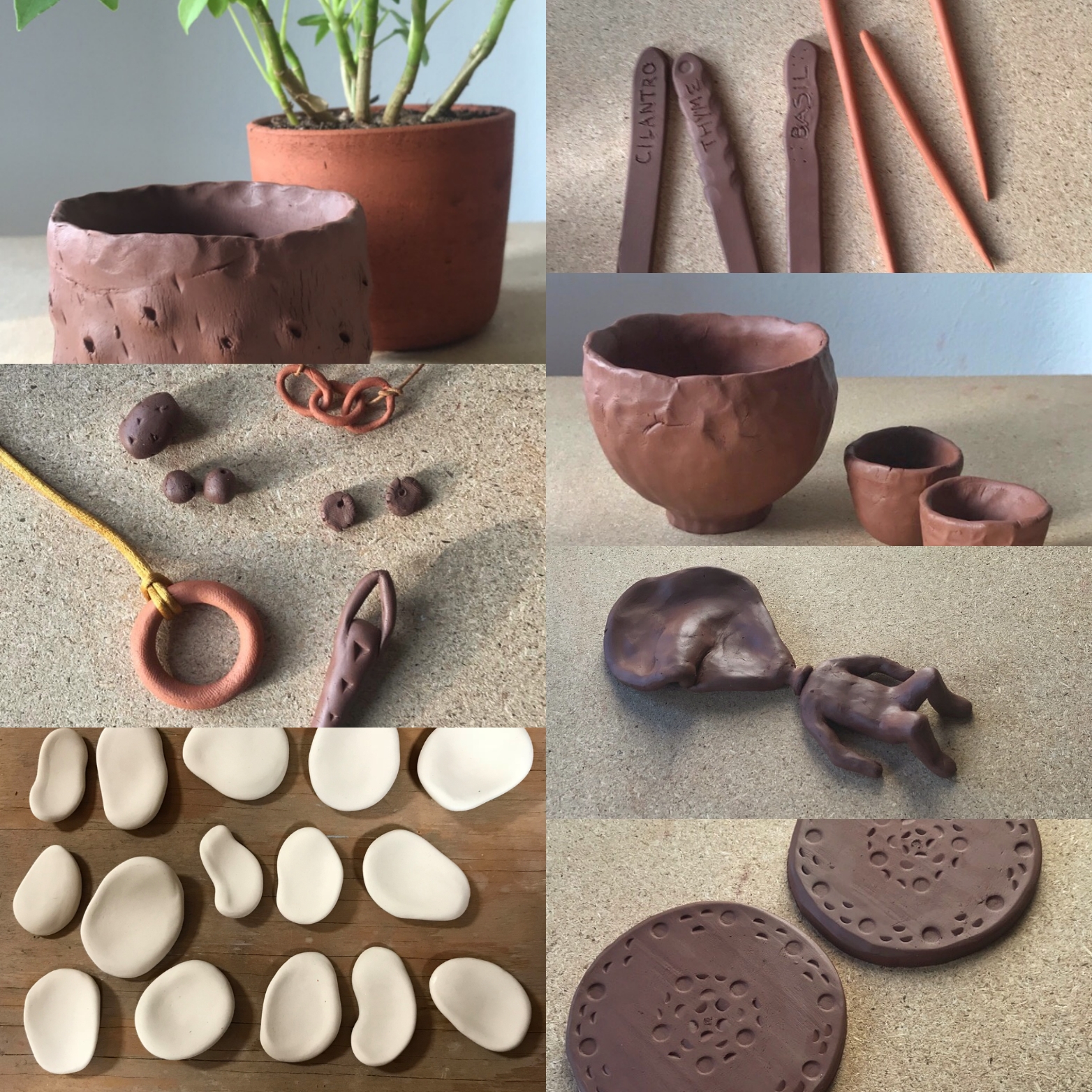 stay-at-home CLAY at HOME!
We at Firebird Community Arts prioritize our entire community's safety and physical and mental health. During COVID 19 and anti-racist uprisings we all really need to have healing artistic outlets to process our fast changing world. Firebird will provide that in a way that is super safe through our stay-at-home CLAY at HOME classes. You can choose one class for $50 or three for $120. If you hold a Firebird punchcard that's three punches for one class or 9 for a three class bundle.
You can pick up pre-made personalized supply packs from our studio contact free and then virtual live classes will greet you in the comfort of your home. Completed work can then be dropped off for firing once you're done.
Tools vary from class to class, but build off of basics so we can easily create packs for folks taking multiple classes. You can pick-up tools or drop-off completed work once you're done taking classes every Monday from 3pm-8pm or other times by appointment if needed.
Read more below and then sign up HERE. Please email emily@firebirdcommunityarts.org with questions.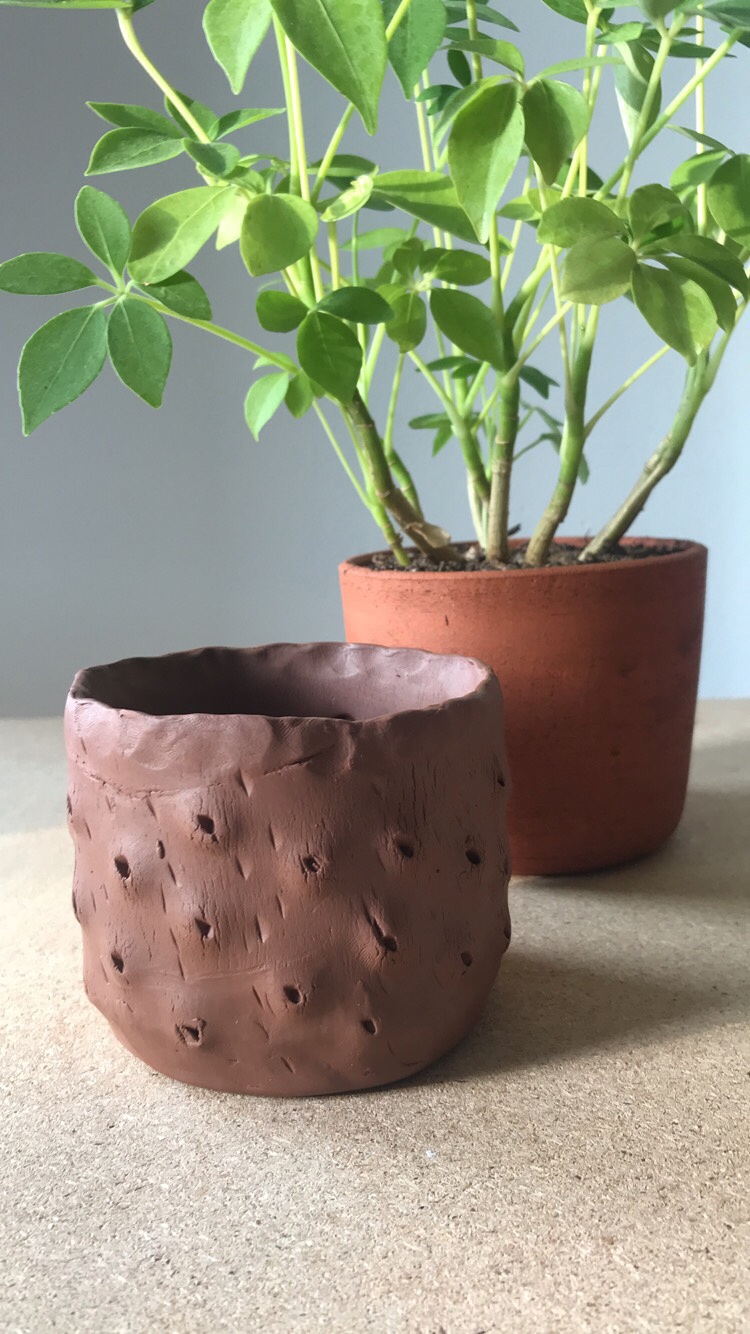 Planter Workshop—Make your own terracotta planter! Using slab construction you'll assemble flat pieces of clay into a one of a kind planter. Keep it simple or dress it up with texture and color.
Tuesday, July 21 6:30-8pm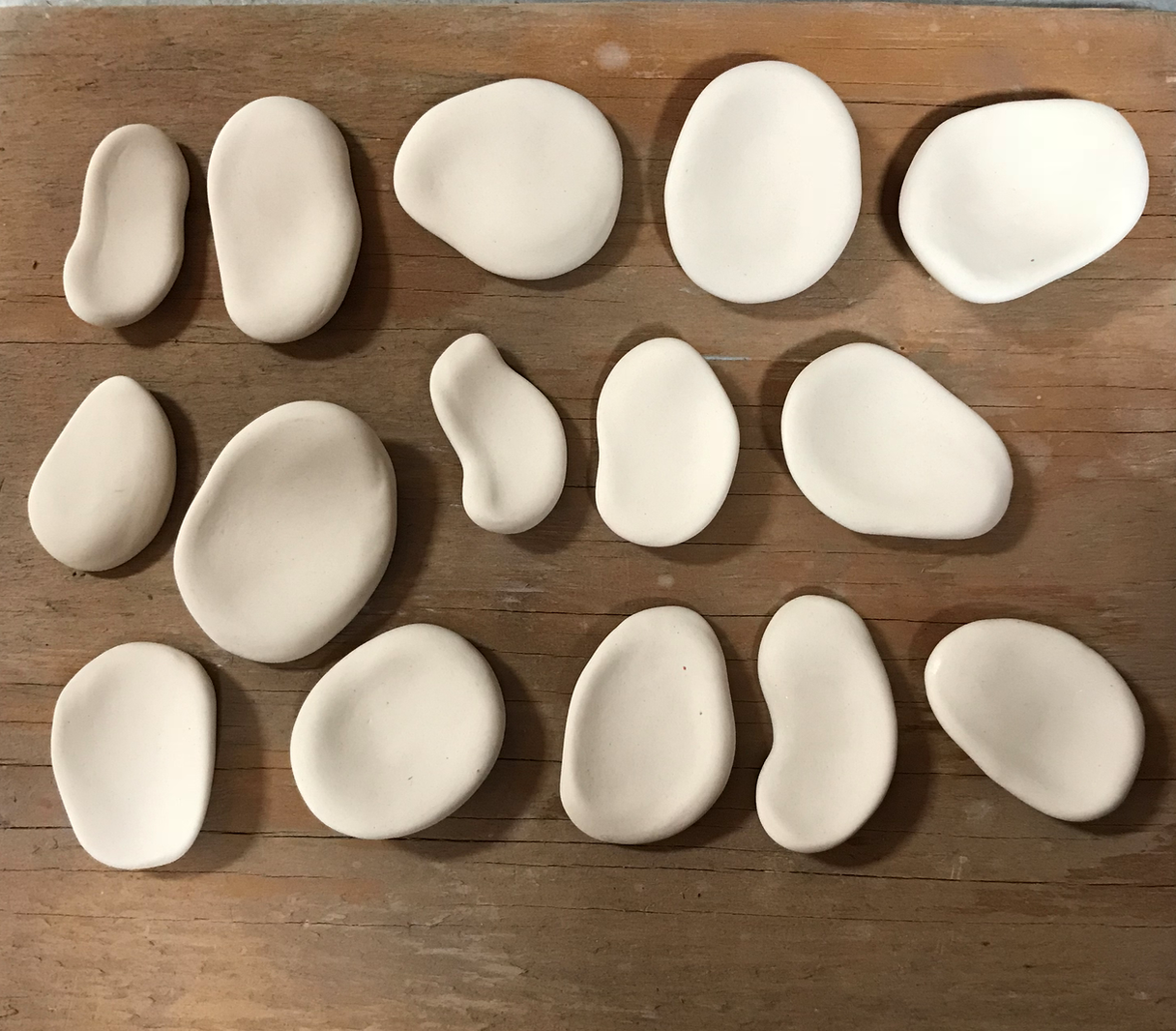 Worry Stones—Worry stones are small objects, usually with a thumb sized dent, used to help ease anxiety or aid in meditation. During this class you'll learn how to make your own out of clay using your hands. We'll end up making quite a few, so make sure to safely share your creations with family and friends!
Tuesday, July 28, 6:30-7:30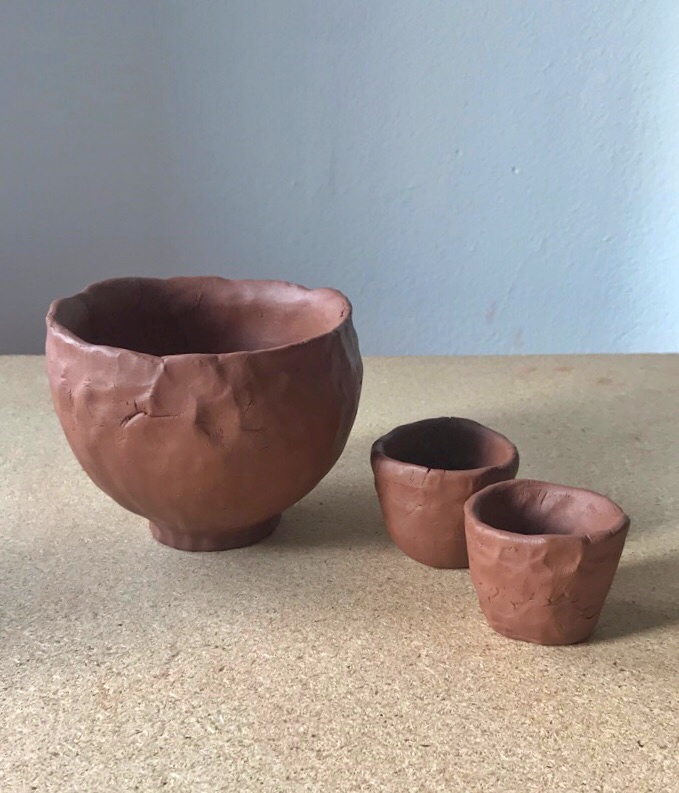 Whiskey Cup/Wine Cup/Shot glasses—Make your own drinking buddy--faces optional! We'll walk you through how to make a few types of drinking vessels out of clay, then you'll choose one and run with it.
Tuesday, August 4 6:30-8pm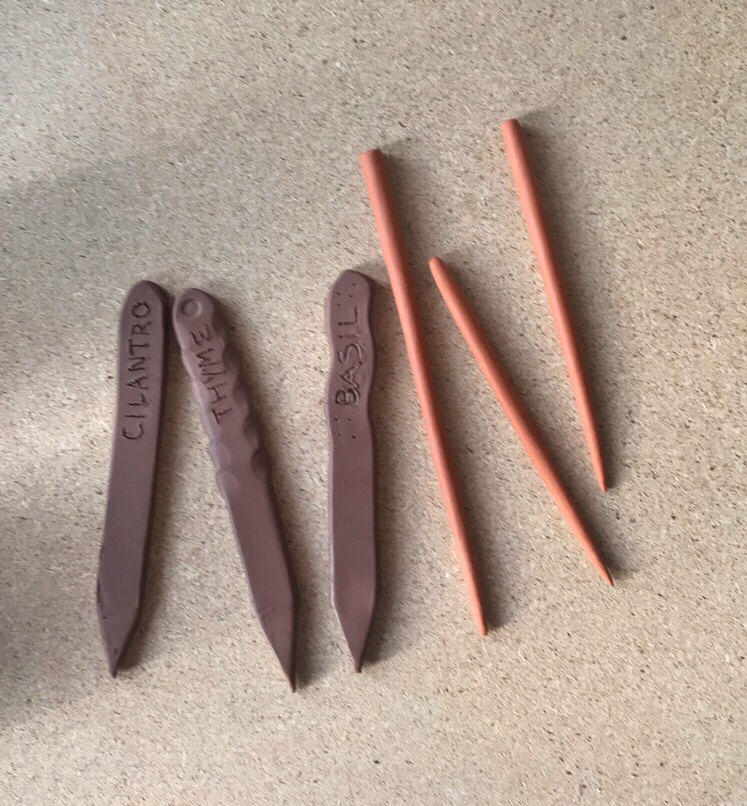 Plant/Garden Markers—Make some name tags for your favorite plants! These can be used in potted plants or out in the garden. Since we'll be using terracotta clay they'll also double as a way to check moisture levels!
Tuesday, August 11 6:30-7:30pm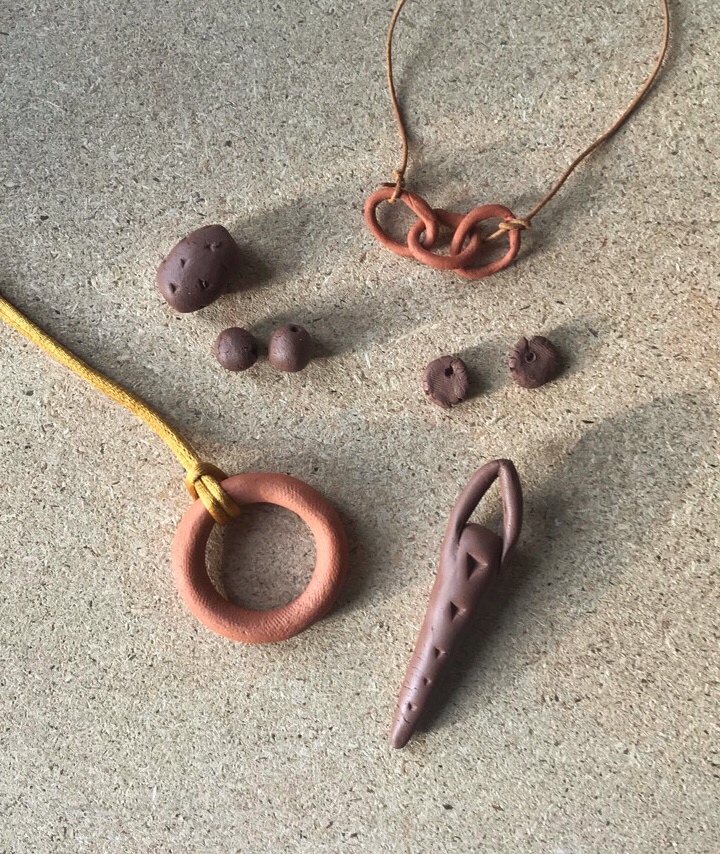 Beads/Pendants—We'll show you techniques for how to make simple beads and pendants, and the possibilities are truly endless after that. The objects you make can be used for jewelry, keychains, windchimes, or mobiles!
Tuesday, August 18 6:30-7:30pm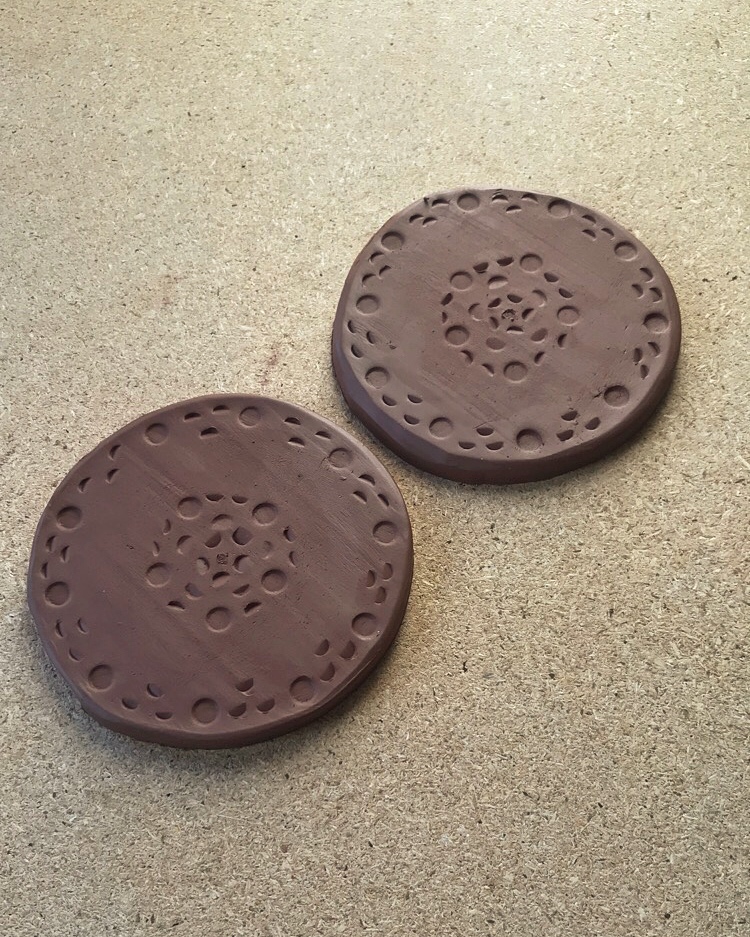 Sgraffito/textured Coasters (4)—Make your own set of coasters! We'll show you how to add decoration using texture and a technique called sgraffito.
Tuesday, August 25 6:30-8pm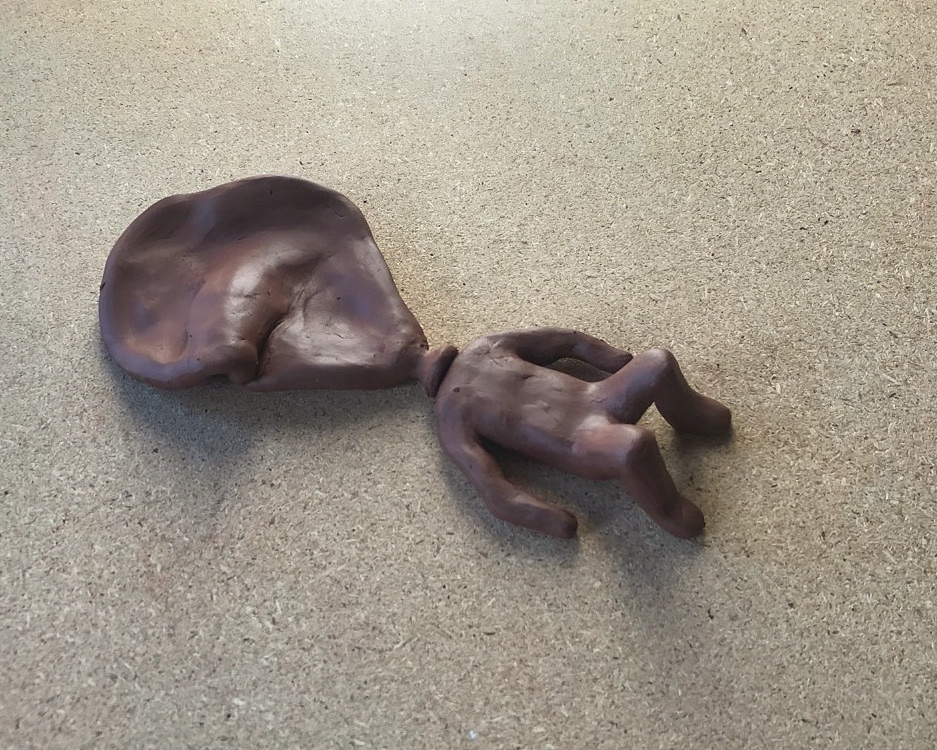 COVID Scaries Sculpture—We've all had a lot of feelings recently. In this class we'll walk you through how to take one or more of these feelings and create a figurative sculpture about them!
Tuesday, September 1 6:30-8pm